Meet Rene Alejandro Manzanilla Vela
Chef de cuisine, Luchador Roof Cantina and Lounge, Aloft Palm Jumeirah
Authentic Mexican roof cantina and lounge, Luchador welcomes on board Rene Alejandro Manzanilla Velaas Head Chef of the newly opened venue, located within Aloft Palm Jumeirah.
In his role as Chef de cuisine, Rene will focus on overseeing all the operations within the Luchador kitchen, from concept to creation. This includes responsibility for developing menus that showcase the Mexican cuisine in the best manner, introducing diners to unique flavour combinations that entice the palette, and the entire food operation that contributes to enhancing the authentic Luchador experience.
The Mexican culinary veteran has amassed over a decade of experience in the field, having received his Bachelor's Degree in Gastronomy over the course of three years, followed by numerous posts in various kitchens worldwide.
Chef Rene has been in the employ of renowned names across the city, including Grosvenor House and Le Royal Meridian Hotel & Spa, taking on multiple responsibilities. He is no stranger to taking the lead when it comes to preparing flavourful Mexican fare, fulfilling roles as Chef de Cuisine and Head Chef at Habtoor City's ZoCo Cocina y Cocteles and Fuego Mexican Contemporary, respectively.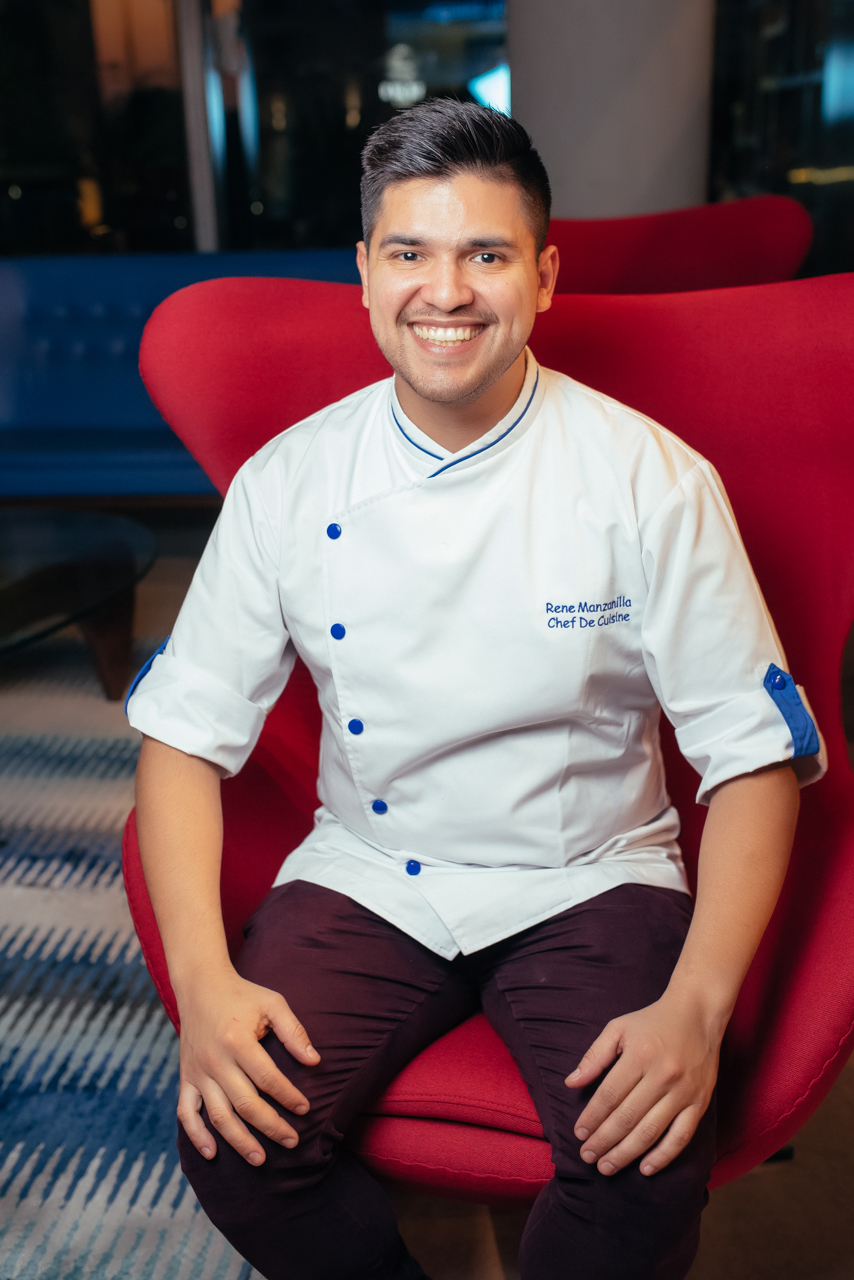 His comprehension of the field has been built upon a sturdy base of practical and theoretical experience, as he has undertaken a host of training courses over the years. With knowledge of Molecular Gastronomy and its future, Wine of the World, and participating in the Italian Cuisine World Summit in 2014 amongst many other courses, Chef Rene has been able to draw upon this wealth of experience during his career to further his culinary prospects.
The dynamic individual leads by example when in the kitchen, as a team player that seeks to motivate those around him. "I enjoy working in every area of the kitchen, as I take pleasure in preparing both Mexican and international cuisine, in addition to occasionally dabbling in bakery and pastry related aspects."
Chef Rene will uphold the authentic Mexican and quality dining standards of Luchador, seeing to it that all patrons enjoy an incredible culinary experience. He finds that, "Chef, food and guest are connected through expression, as gastronomy unifies people across the board."
Monday - Thursday

5:00 PM - 2:00 AM

Friday - Saturday

12:30 PM - 2:00 AM

Sunday

Closed